Summer is all about enjoying the outdoors and reading a good book while laying out by the water. I'm a huge fan of thrillers/mysteries but I can also enjoy a good old self help book.  Check out these cool books to add to your reading list or to take with you on your next flight. Don't forget your sunscreen.
Into the Water: by Paula Hawkins
From the Author of 'The Girl on the Train' comes another juicy thriller. This book is about the secrets that are uncovered when a mother and a teenage girl turn up dead at the bottom of a river. I enjoy Paula's style of writing, she definitely knows how to keep a reader wanting more, she does a good job of evoking mystery and switching between narrators. I just got my hands on this book and i'm very excited about it, if you're a fan of the 'Gone Girl' genre you'll definitely enjoy this read. Read More…
The Subtle Art of Not Giving a F*ck: by Mark Mason
This book is not a new release but it's been a long time coming for me and I have been wanting to pick this one apart. Mason is a long time blogger who brings a different twist to the adult self-help genre. A little mix of funny and wits, this book is perfect for learning how to accept some setbacks and unavoidable disappointments that life brings us. Read More…
A fun, entertaining read, about a girl who moves to the Hamptons in search of employment, friends and love but finds herself discovering much more secrets about the locals and those who frequent in the summer. The perfect beach read. Read More…
A former journalist has an on-air mental breakdown and now lives shut in. A chance encounter changes her life completely as well as her marriage. This is a heartbreaking, suspenseful romantic novel. Read More…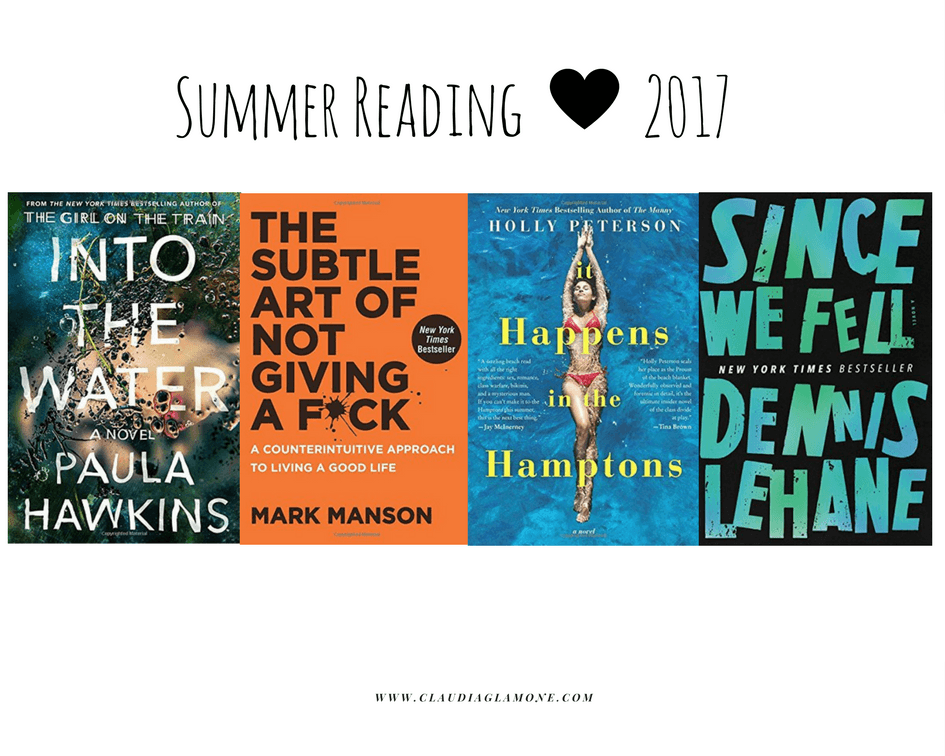 * Affiliate links have been used in this post.