You've seen them everywhere, 24k gold masks that look luxurious on the skin. Everyone from Karrueche Tran to runway models have been using gold masks these days and I'm totally into the trend. Peter Thomas Roth is a pioneer in skin care products and has a product to tackle almost every skin concerns. His products include everything from under eye patches to deep penetrating moisturizers.  His 24k Gold mask is the next great product to add to your collection.
Peter Thomas Roth 24k Gold Mask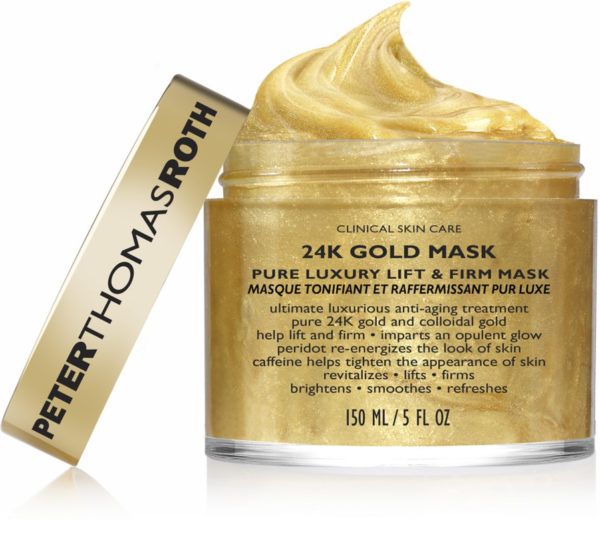 Provides a radiant glow which locks in moisture and keeps skin firm and plump.

Maintains collagen in the skin.

Includes: Caffeine, Peridot, 24K Gold, Colloidal Gold & Glycerin.
The mask contains Colloidal Gold which has anti-flammatory properties. The metal has many benefits to the skin like reducing skin redness and protects against free radicals that lead to wrinkles.  The Colloidal Gold also helps lift, firm, and restore lost elasticity. With Peridot which is rich in magnesium—re-energizes and helps reduce the aging effects of stress and caffeine helps tighten and firm skin.
This mask is super luxurious and leaves your skin glowing. 
Testing the mask on a small part of your skin is importat first to make sure there are no allergic reactions.
Peter Thomas Roth has a mask sample pack which allows you to try his most famous masks at a lower price.
Check out other Peter Thomas Roth Products Here.
Shop the Post:
* Affiliate links have been used in this post.