I seriously have a passion for makeup! So, trying new makeup for me is literally heaven. I recently came across Rodial makeup products and I was able to try out some of their cool stuff, like eye shadows, blush, highlighter, as well as their lip liners and of course wanted to share my thoughts on these products.
Smokey Eye Sculpt Palette 
"The ultimate capsule collection of complementary nude shades for the eyes. In a classic Rodial mini-palette, this contains a range of six neutral, high pigment shadows to define the lids and line the eyes for the woman on-the-go. With a selection of matte and pearl shades, you can create a range of looks, from the everyday neutral sculpted eye to a more dramatic smokey eye for the evening. The silky soft texture is easily blendable whilst providing long-lasting wear to take you from day to night."
The palette is the perfect travel size and as you can see Rodial really kills the packaging game. I love the sleek compact case, and I love that I can take it whenever I travel. It also brings a convenient mirror.
Now about the pigmentation, blend ability and stay on potential. The darker shades were amazing, I loved the super dark colors for a smokey eye and the dark matte colors blended in beautifully using an eye primer. The golden shimmer color is my favorite, I loved this color all over the lid or to highlight the brow or inner corner of the eyes. The lighter colors of the palette need a bit more packing on for the color to show, I used the light colors as an overall base for the lid and then packed on the other colors. All the shadows lasted a really long time when used with an eye primer.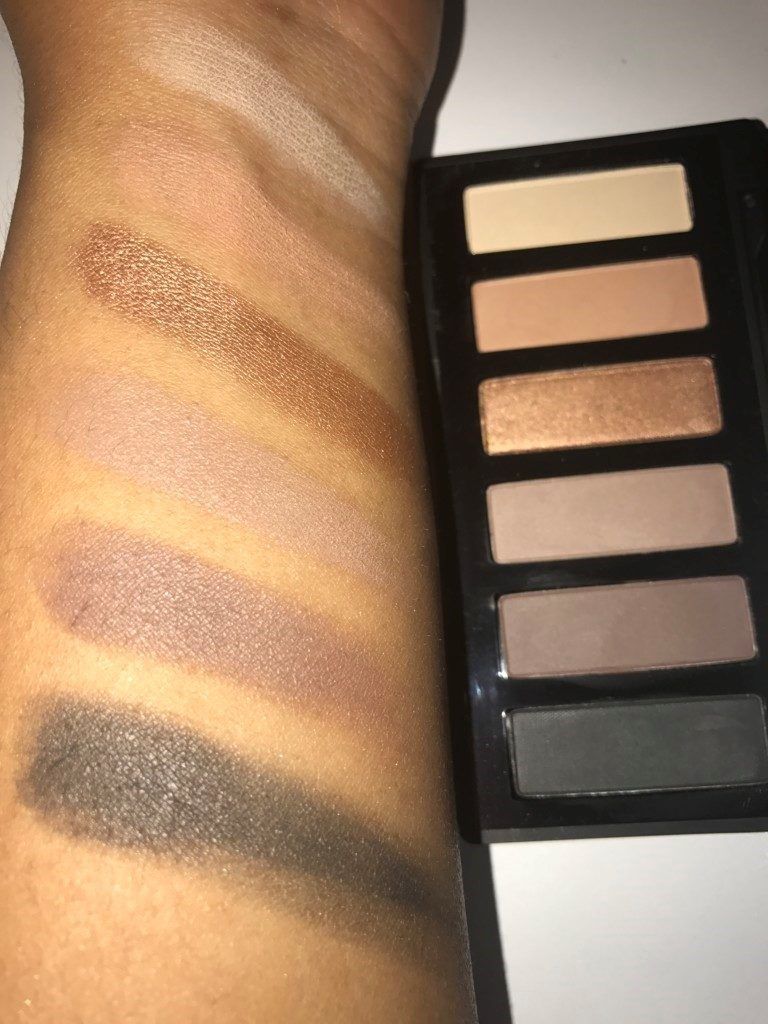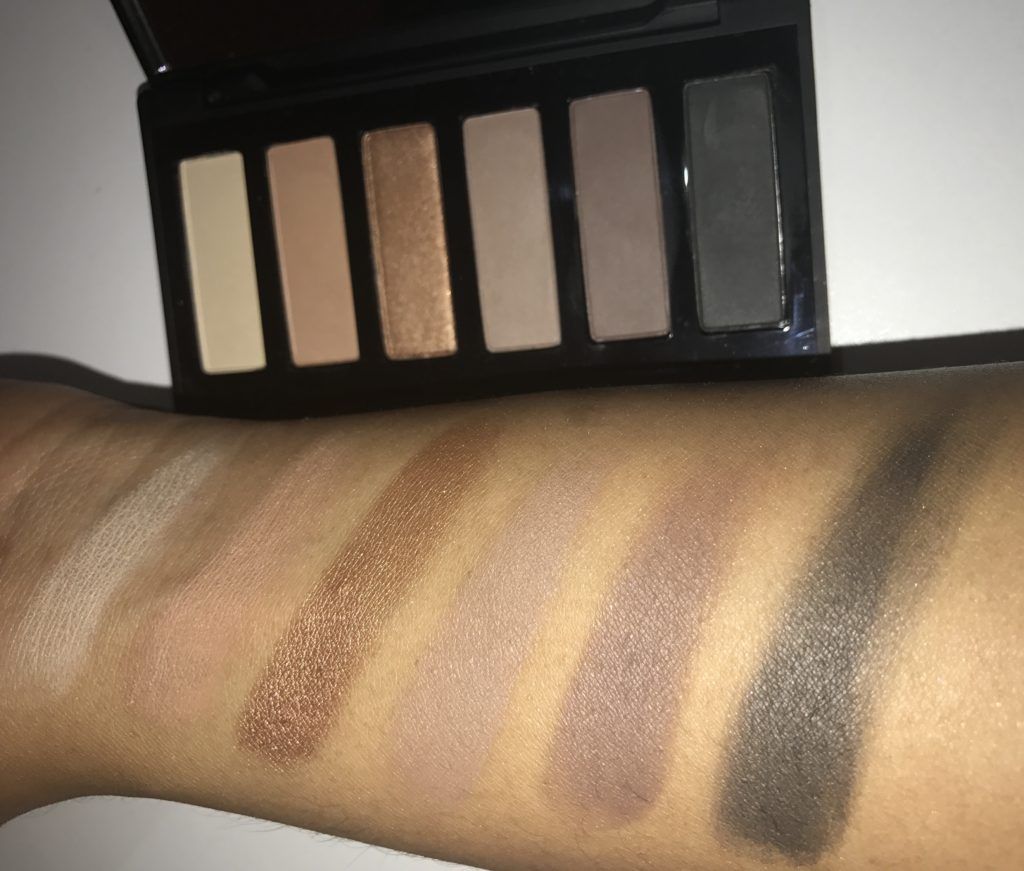 Instaglam Compact Deluxe Illuminating Powder
"Define and highlight facial features with this beautiful creamy textured highlighting powder. With a metallic ice shade this adds instant luminosity to the skin and is ideal for creating a strong strobed look. Soft powders and refined pearls are blended together for an easily blendable creamy powder with an iridescent finish. Apply along the tops of cheekbones, down the nose, above the cupid's bow. Can also be applied on eyes and décolletage area to further enhance and lift."
As mentioned before….OBSESSED with the packaging and the mirror in this illuminating powder. The powder is a bit too light for my skin tone in terms of using it as a highlighter, I will be using this as a shadow with a primer underneath. I love the thickness of this powder. The shine on this is REAL!
Blusher Colour Pop Powder in South Beach
"Beautiful colour pop powder with a smooth, creamy feel for a velvety finish. The formula offers a buildable veil of colour for an instant healthy glow with soft-focus effect and has oil absorption ability for excess sebum control. South Beach has a pink tone for a lighter pop of colour. "
This baby pink blush is absolutely perfect for a soft sweet look. I'm loving the shade on this…. super cute!!!!! It blended in really well after a couple of strokes with a blush brush.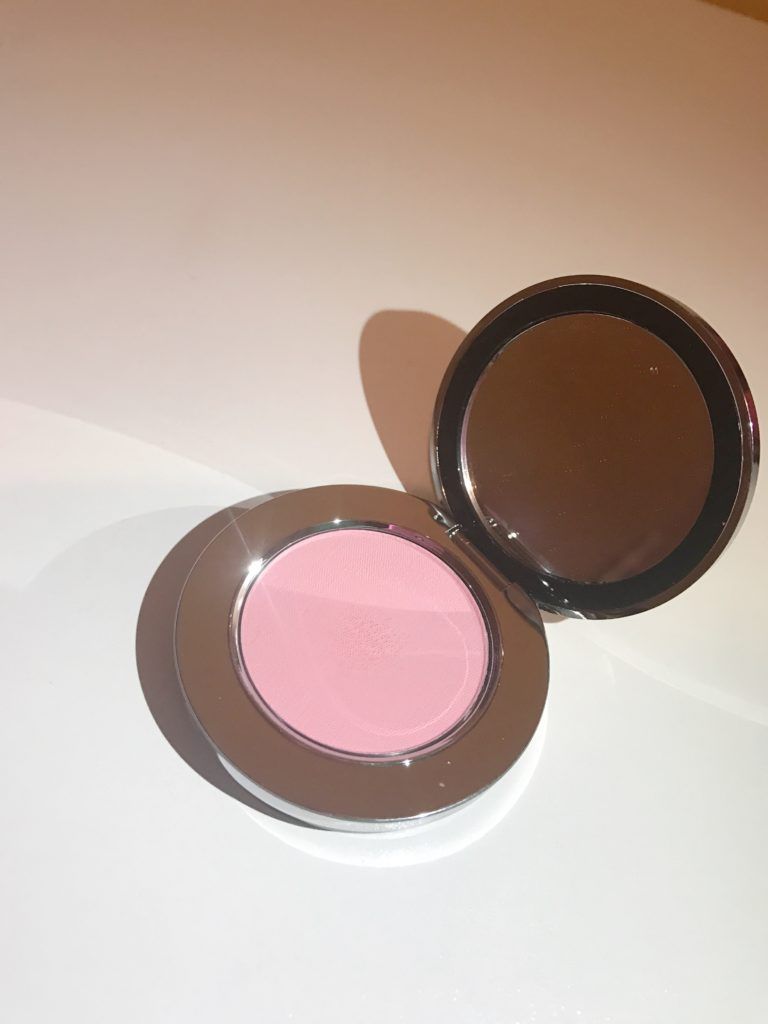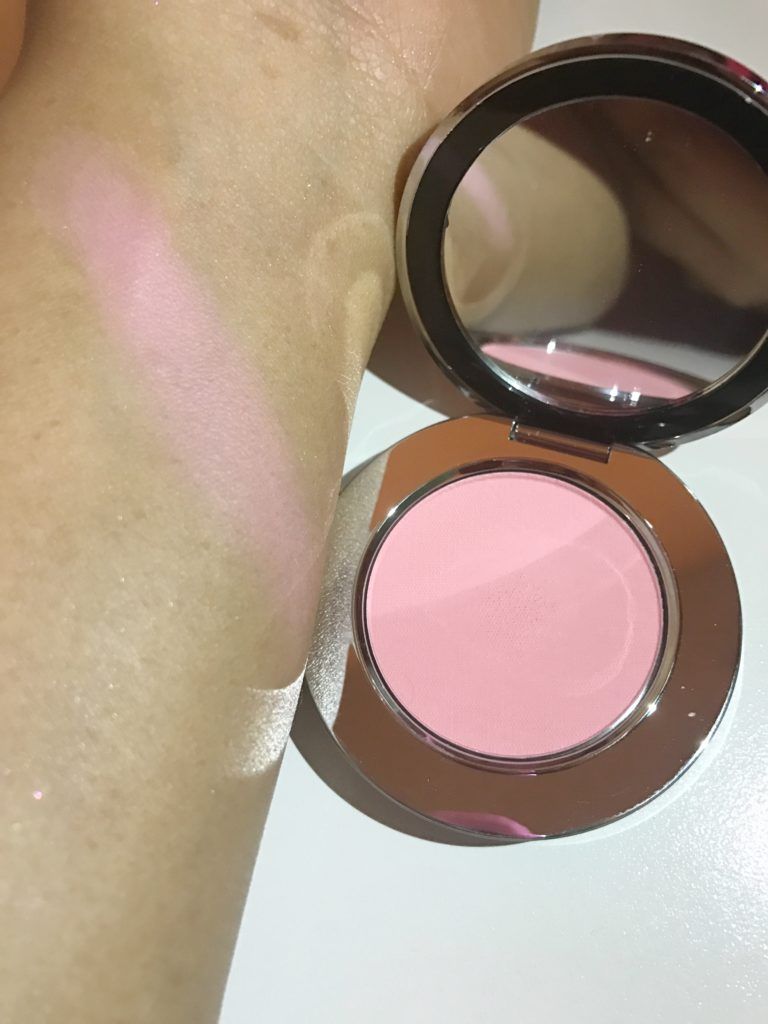 XXL Lip Liner Nude
"With a creamy, soft formula, this tinted lip liner glides effortlessly on, creating the illusion of fuller, more defined lips. Offering high coverage and excellent colour payoff with long-lasting, waterproof and anti-feathering wear, this formula will stay put. A plumping complex, including Vegetal Filling Spheres and Hyaluronic Acid ensure lips appear smoothed and plumped with long-lasting hydration. All 3 of our lip liners come in neutral shades."
One of my favorite products is this nude lip liner. It is super thick in consistency and so so pigmented. The color is beautiful for any skin tone. I have used this to completely fill in my lips for that super matte lip.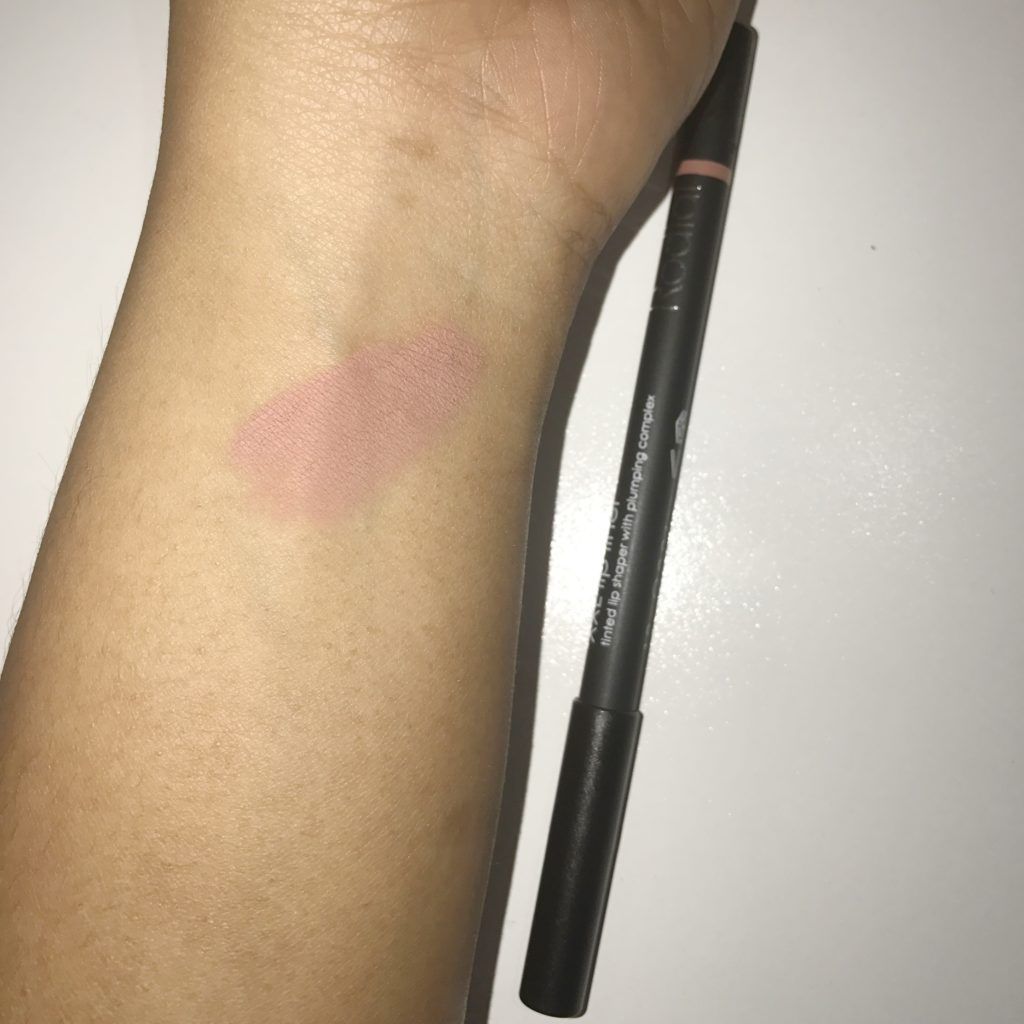 Suede Lips Rodeo Drive
"Saturate your lips with intense pigmented colour with an on-trend matte finish with our Suede Lip jumbo crayon. The long-lasting, non-drying formula is enriched with Vitamin E and has a creamy texture, allowing colour to glide on effortlessly for smooth looking lips with a pop of colour. Inspired by the sultry, more playful woman who likes to add a statement to a classic look, Rodeo Drive is a rich orange red and is perfect for glamming up your look."
This color is gorgeous, super orangy red. Again the consistency of these lip liners are GREAT! TO DIE!  This will match perfectly with any red lip to make sure the color last all day long and you don't get any lipstick bleeds.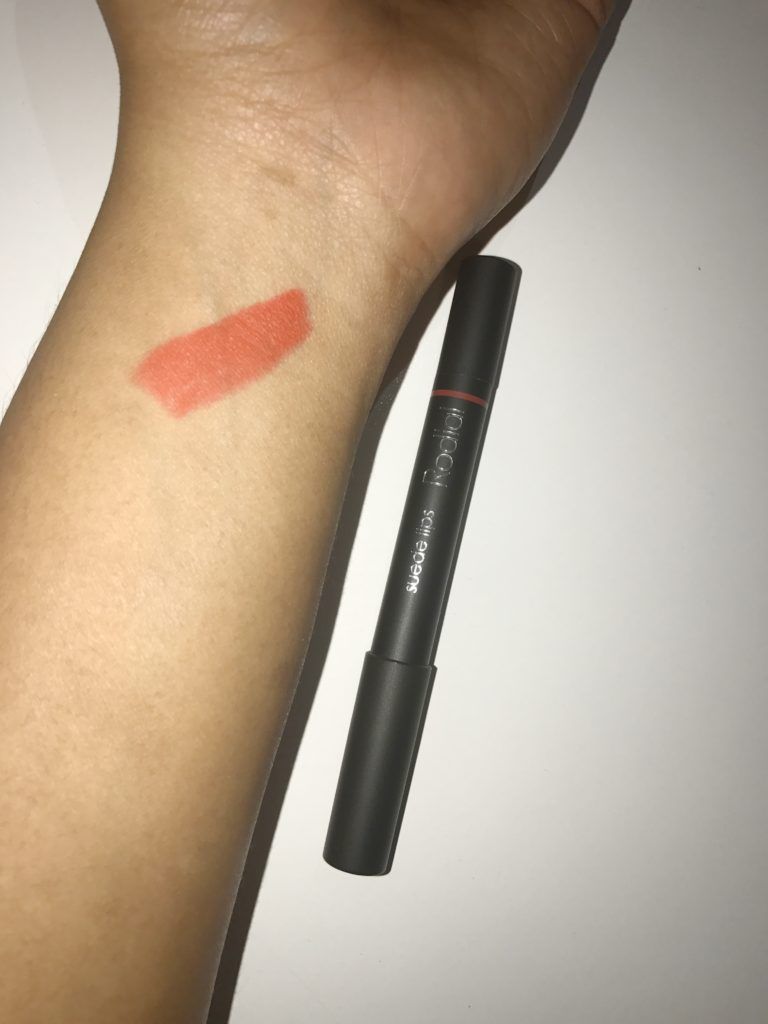 GLAMOLASH Mascara Skinny
"Lengthen, separate and lift eyelashes with this matte, dry formula mascara. With a soft black pigment and short, finely packed bristles, this will give a lengthened natural flutter to eyelashes with long-lasting hold for a wide eyed look."
I love skinny Mascara wands, they really let you get in on those tiny lashes. This mascara was awesome, super jet black and the wand is the perfect size.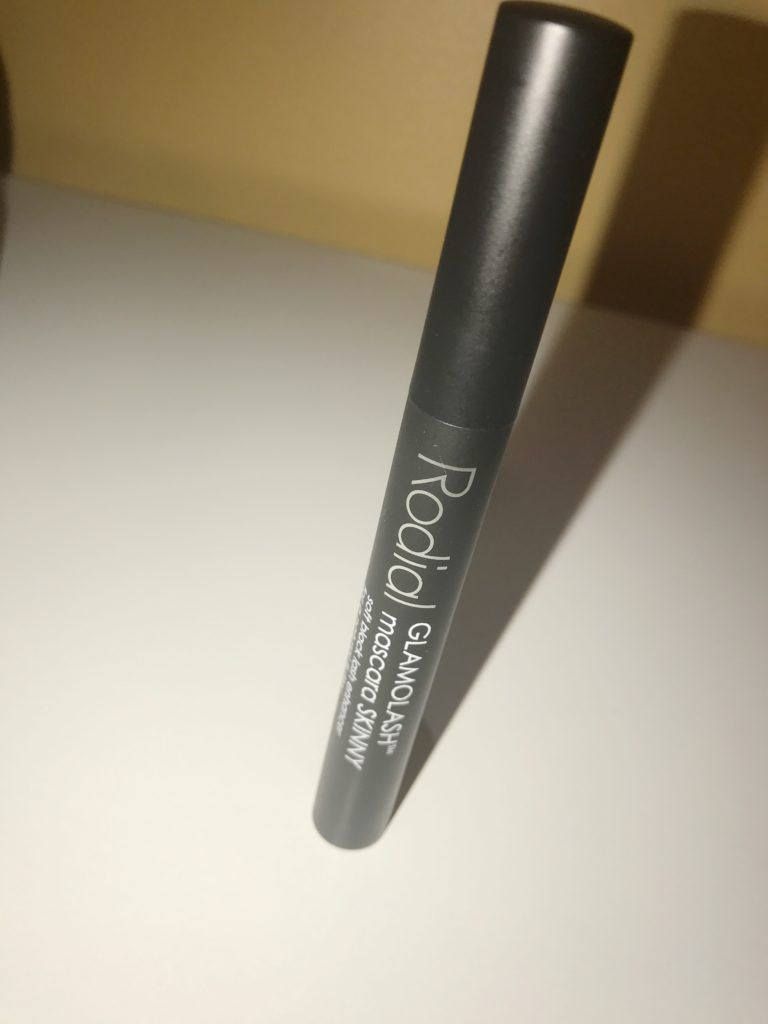 Overall I really loved all the Rodial products, I will definitely continue using the eye shadow palette. Totally recommend their lip products and mascara, those are amazing. I'm really looking forward to checking out their skin care line, the masks look so good.
Have you guys tried Rodial products? What are your thoughts? Check out their website
xo
Claudia
Shop the Post
Rodial products have been provided in consideration for a review. This is not a sponsored post. All opinions are my own.
* Affiliate links have been used in this post.