Summer is here which means is the perfect time to rock some gorgeous glowing skin that last all day long. I love taking my makeup from day-to night and I sure need it to stay in place all day. I've talked about my love for setting sprays (see more here) and now I wanted to talk about Pixi's awesome collection of Multimisting sprays for every skin type and every occasion.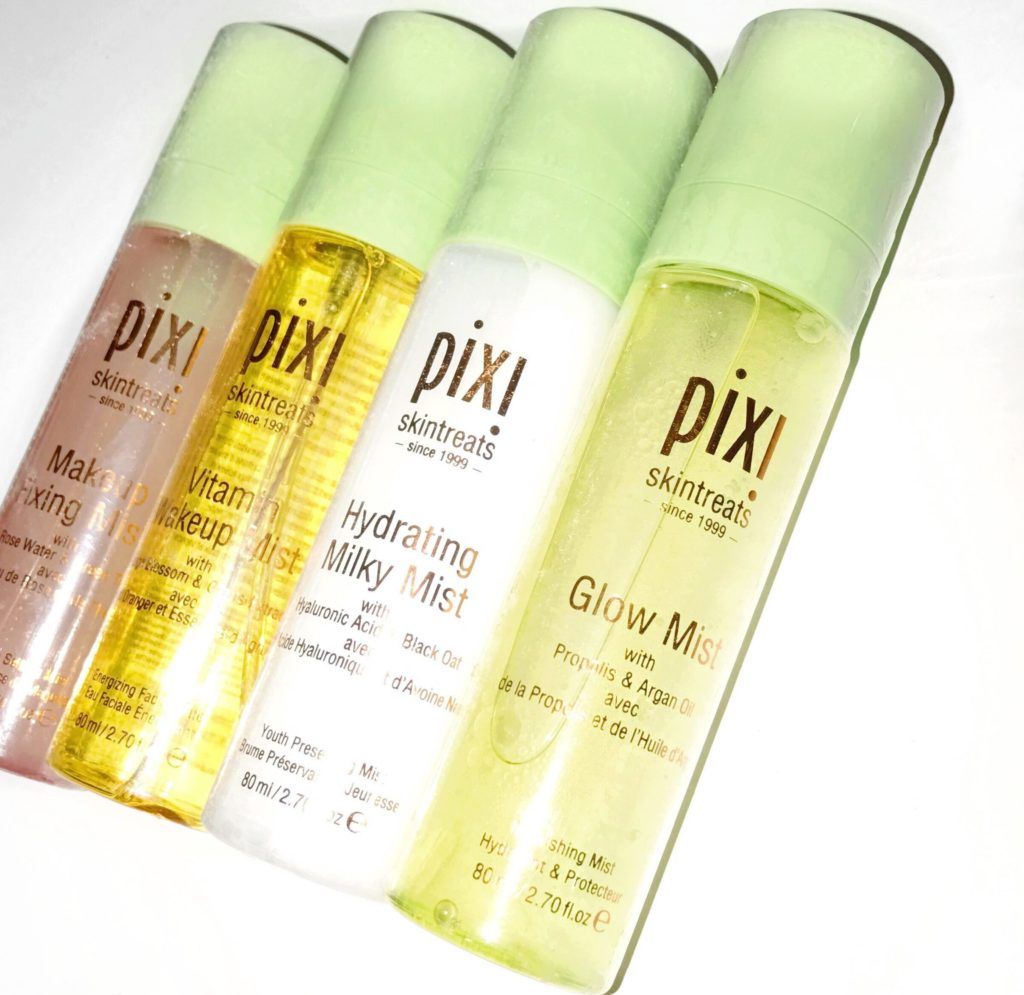 Their Multimisting line contains everything from setting sprays to make your makeup last for hours, to vitamin sprays to refresh and awake your skin. The line contains skin rejuvenating ingredients like vitamin A and linoleic acid, some also contain hyaluronic acid which helps improve skins hydration.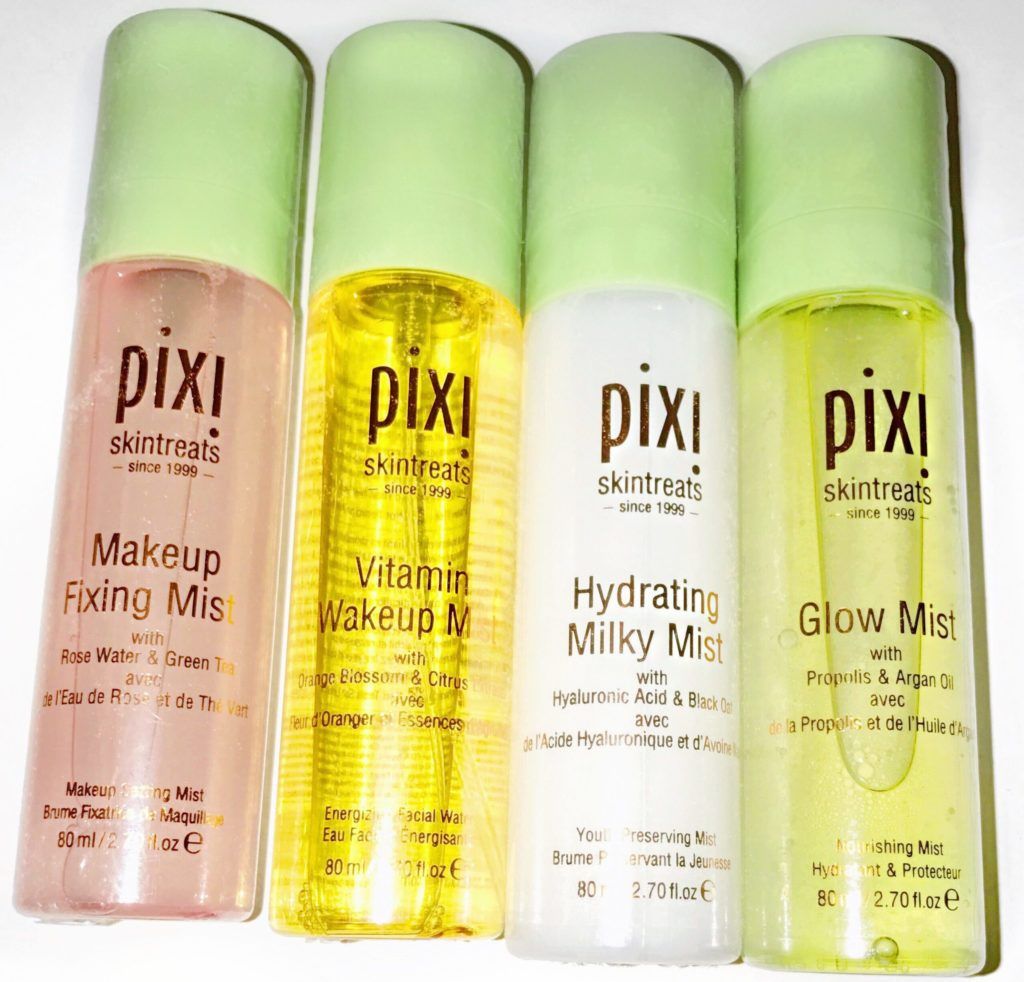 MultiMisting with Pixi Beauty for Glowing Skin 
If you are not familiar with Pixi Beauty's Glow Mist then you are really missing out. One of their most popular mists is the Glow Mist but this awesome set is made up of 4 mists.
Glow Mist: (Radiant Glow & Dewy Skin)
This is one of my favorite setting mists because every time I use it my skin feels super refreshed and hydrated. This is perfect for setting your makeup. Is really non greasy and perfect for before or after your makeup. Gives you glowing skin and is enriched with natural oils, aloe vera and fruit extracts. It also contains Argan oil which is a total favorite of mines. 
Makeup Fixing Mist: (Makeup Setting Spray)
I love the color of this mist, yes its pink. This is perfect for making your makeup last longer. This mists prolongs the wear of your makeup and keeps it in place. This is perfect for going from date to night with your look. It contains Rose water and green tea which balance and provide a fresh awakening to your skin.
Vitamin Makeup Mist: (Tones & Awakens Skin)
This is a brand new Mist by Pixi Beauty. I have been using this mist in the morning on my non-makeup days to add some hydration to my skin (of course still using my moisturizer with SPF). This does and amazing job of hydrating my skin without leaving it oily. The smell is delicious specially in the morning. Skin feels super awake and cool. With citrus fruit extracts, lavender ad arginine this is the perfect morning pick me up for your skin.
Hydrating Milky Mist: (Soothes Dry Skin)
Obssesed with this hydrating Milky Mist because of the hyaluronic acid that hydrates and plumps skin. This is perfect for those obsessed with anti-aging products like me. This is a perfect mist to spray before your moisturizer. It contains provitamin A and linoleic acid which help restore the youthful appearance of the skin. 
Thank you to Pixi Beauty for sending me these products. All opinions are my own.
Have you guys tried any of the Pixi Beauty #MultiMisting Mists?
xo
Claudia
Shop the Post:
* Affiliate links have been used in this post.