Hi babes, let's talk about the best damn makeup setting spray in the market.
A long time ago, I really thought finising sprays/mists were useless. I mean come'on almost all sprays literally look like water in a bottle.
After lots of research I learned that a makeup setting spray was necessary. It can really transform your look. Just like a makeup primer a finishing spray is a serious must have.
I've been using the MAC Cosmetics PREP + PRIME FIX+ for over 2+ years and love, love love it.  It definitely does it's job of transforming a finished face. There are so many other uses for this product, I feel a second post coming on, Ummm.
This stuff feels so hydrating on the skin, $24 but it will seriously last you so long.
Here are all the details on setting sprays.
+ Purpose of a setting spray
A setting spray is  used at the end of your makeup routine. A setting spray will set your makeup in place and will make it last all day long. It will also help avoid makeup melt-offs throughout the day. It will make your skin look soft and blend all face powders in to the skin, and give you a more natural finish. It will definitely help you from looking cakey.
+ How to use a setting spray
After applying the final step of your makeup (powder, contour or highlight) spray the MAC PREP + PRIME FIX+, staying a couple of inches away from your face and spraying it lightly into the air. Allow the mist to fall onto your face. Do not touch the spray let it air dry. You can also use it before applying your makeup as a primer.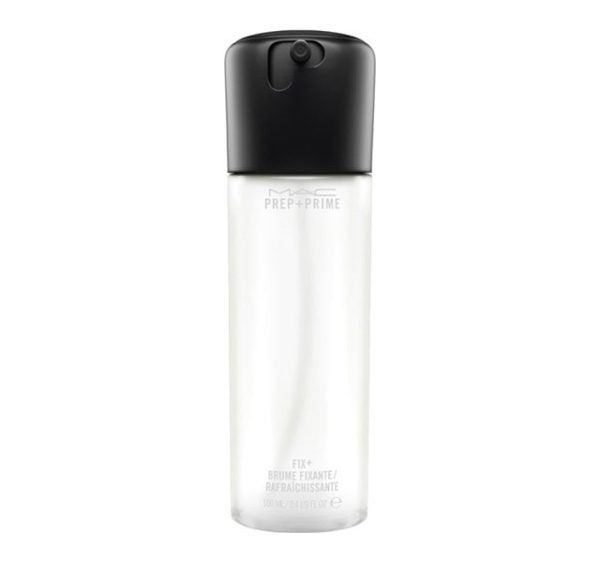 MAC FULL DESCRIPTION
"A lightweight mist of water packed with vitamins and minerals, infused with a blend of green tea, chamomile and cucumber to gently soothe and refresh the skin. Gives an instant boost of hydration while delivering a soft sheen to refresh and finish makeup."
MAC KEY CLAIMS AND BENEFITS
Soothes and refreshes skin
Hydrating
Dermatologist tested
Ophthalmologist tested
Non-acnegenic
Shop the Post:
xo
Claudia
* Affiliate links have been used in this post.