Taking care of your skin is really important, specially in your 20's. I know thinking about anti-aging products in your late 20's seems a little silly but the earlier we start protecting our skin the better it can appear later on. I believe in prevention so I wanted to share my current morning skin care routine which I do everyday.
Step 1. Cleanse Face: CeraVe Gentle Hydrating Cleanser
All the accumulated dirt, oils and the tossing and turning from the night before need to go. Begin by cleansing your face with a gentle cleanser. I use my favorite CeraVe Gentle Hydrating cleanser (check out the review here). This cleanser is fabulous because its gentle and manages to keep moisture in your skin while removing all the dirt. I use this everyday and of course at night. Ingredients like ceramides, hyaluronic acid and glycerine keep the moisture in your skin.
Step 2. Apply Oils: Rosehip Oil
I have talked about rosehip oil before (check out the post here). I love Rosehip oil. It's full of vitamin, antioxidants and fatty acids that are known to hydrate skin and remove the appearance of dark spots and fine lines. I dd a tiny amount to my skin every morning.
Step 3. Use an Eye Cream: Elizabeth Arden Flawless Future Eye cream (Optional)
 I say this is an optional step because you can apply your moisturizer directly under your eyes. I currently use Elizabeth Arden Flawless Future moisturizer and eye cream and I love it. I began using this eye cream in December 2016 and I'm obsessed with it, it definitely has made a difference in my dark circles and reduces the puffiness under my eyes.
Step 4. Apply Moisturizer: Elizabeth Arden Flawless Future Moisturizer (Alone or with SPF)
I simplify my routine by having 2 moisturizers, one for night and one for day with SPF 30. I actually want to increase it to SPF 50. I'm currently using the Elizabeth Arden Flawless Future Moisturizer, I love that it contains ceramides which protect against moisture loss to keep skin youthful and supple. My skin appears more vibrant and even toned. If you have one moisturizer with no SPF make sure to add an SPF to your routine next.
Step 5. Always Use SPF: Bienfait UV SPF 50+ Super Fluid Facial Sunscreen
If you are using a moisturizer with no SPF then use a separate SPF lotion along with the moisturizer.
This is a must! No if or buts with this step! Protecting our skin against the sun will keep us looking more youthful in the long run! 
 A huge part of our aging skin has to do with sun damage. Sun damage from being outside and from sitting in our cars for hours. SPF is a must. I use a facial mouisterizer with SPF everyday, even on cloudy days. The Bienfait UV SPF 50 is a fabulous SPF for you face and neck. I do my best to add some to my collar and the back of my hands.
Then apply your makeup.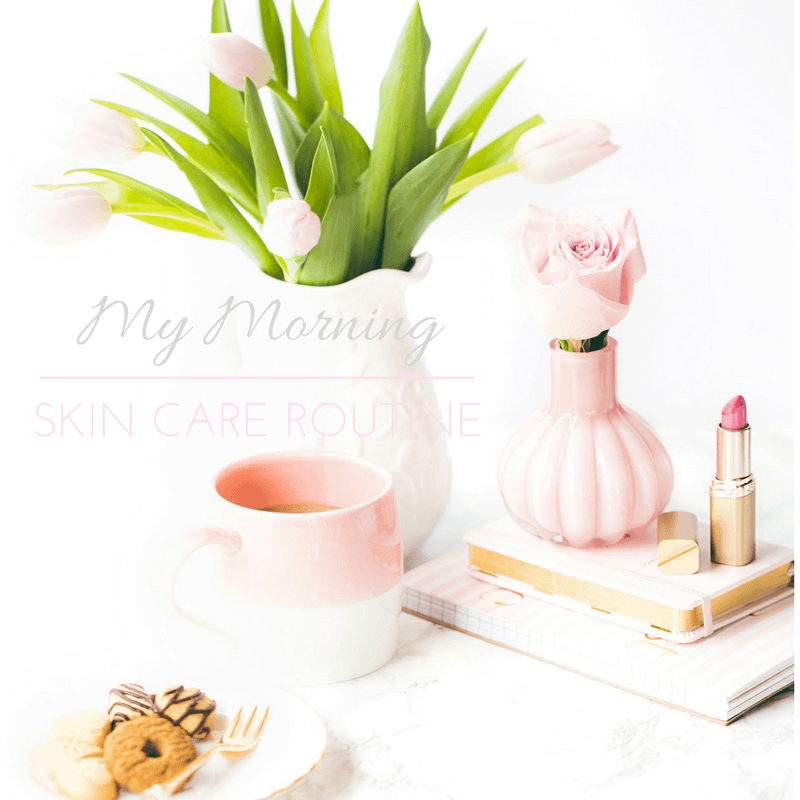 Other Day time Moisturizers with SPF and a Serum I love: 
I have been using the Nip and Fab Dragons Blood Fix Plumping Serum on days where my skin feels extra dry instead of the Rosehip oil and it adds it bit of hydration and plumpness to my skin.
I'll be sharing my Night time skin care routine soon. I will also be updating and re-posting this blog post as my products change.
Shop All My Morning Skin Care Routine Products:
* Affiliate links have been used in this post.