Oh, the holidays are here!
Per usual, my procrastination kicked in and I realize –  I've done it again! 
Christmas shopping has been left for last.
'hey, next year will be different, right?'
If you are anything like me, you'll totally enjoy this super cute last minute gift guide. Shop these for your bestie, a sassy coworker, your brother's new girlfriend or any chic girl in your life.
Thank me later!
xo
Claudia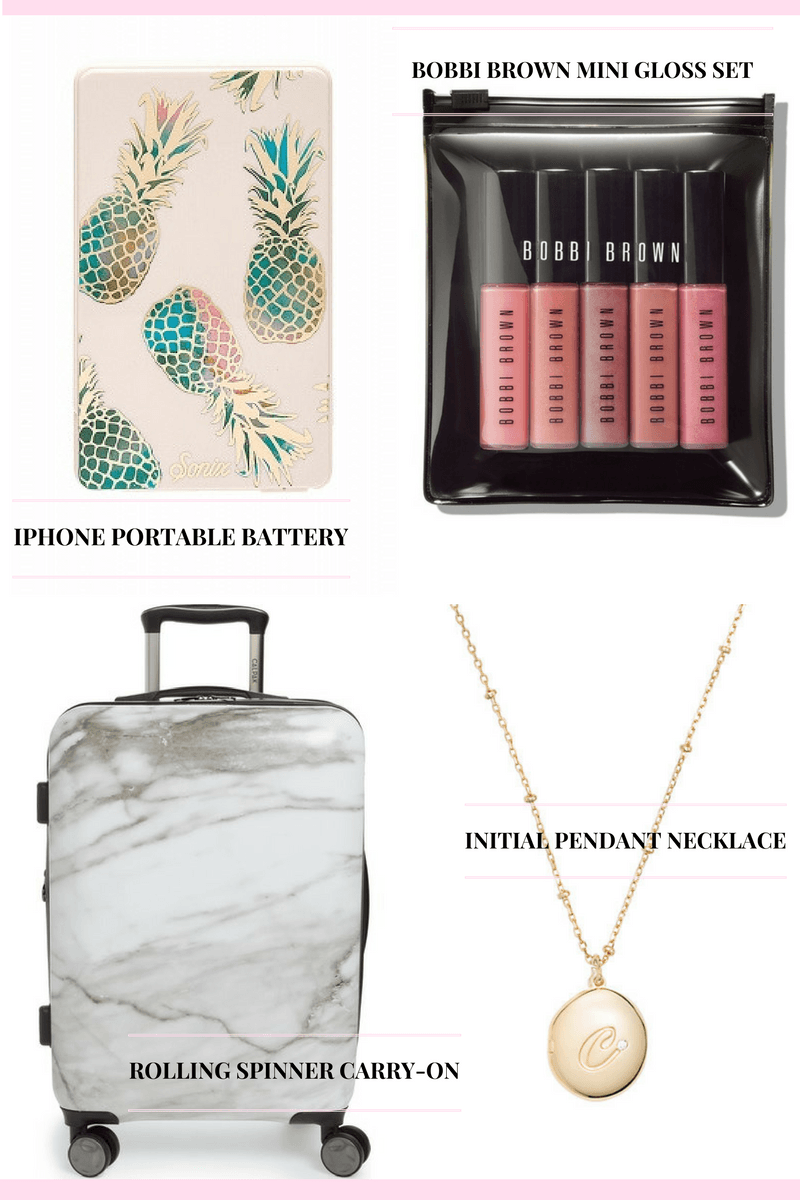 Bobbi Brown Mini Lip gloss Set: This contains gorgeous colors that would look good on almost anyone.
Lip Tease Mug: Because who doesn't need a cute mug to start their day.
Initial Pendant Necklace: Cute, simple and chic.
Agenda: I'm planner kinda gal. Agendas are a must!
Iphone Portable Battery: We are all attached to our phones. Give this to that friend whose always on the go-go.
Iphone Selfie Light Case: Having a selfie light really comes in handy, like all the time.
Designer Card Holder:  Super chic card holder for your favorite fashion gal.
Marble Suitcase: For the jet setting babe. These are so cute.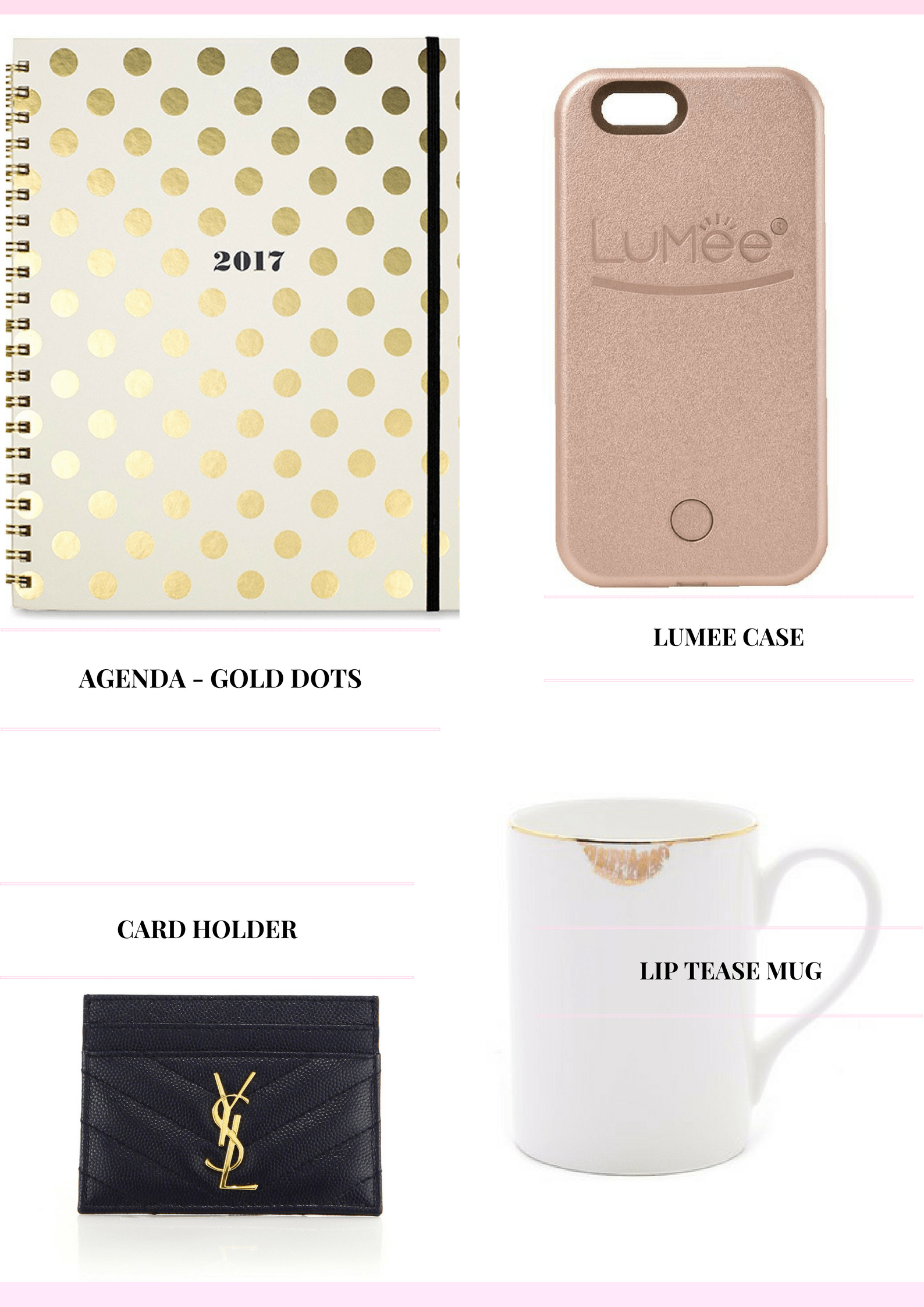 "If you obey all the rules, you miss all the fun." – Katharine Hepburn
Even More Gift Ideas:
* Affiliate links have been used in this post.