Shopping for Birthday gifts can sometimes get so boring and tedious. Yawn! 
I appreciate anything that can simplify life. I need something that's easy and doesn't involve spending 5 hours at a mall. 
I came across Thoughtfully gift boxes which make it easy to send gifts to your friends and family.  This site is awesome, it offers simple straightforward gifts for any occasion.
They carry pre-packed theme boxes, anything from birthday gifts to a close friend, a gift for the hubby or  a gift for the fun booze loving friend (me, me, me lol). 
I've checked out their Birthday Gift box and I was totally in love with the details. They have so many birthday gift boxes to chose from. Do you have any friends that loves DIY? then they will definitely be into these gift boxes.
The Story Of Birthday Cup Cake
Glamour Chocolate Birthday Cake in a Mug

"Birthday time. The love you get today is the love you've made. Absorb it and reserve its inspiring energy for the year to come. No limits. Allow yourself to have whatever you wish for. All the beauty in the world is yours. Make it glamorous, overflowing with the flavors you love–a cake full of chocolate, a golden candle, rainbow sprinkles and sweet ink to write your wish. And the next time you need some cheer, sip from the "Hooray" mug and never forget that for so many people you are the very truly the best!" – Thoughtfully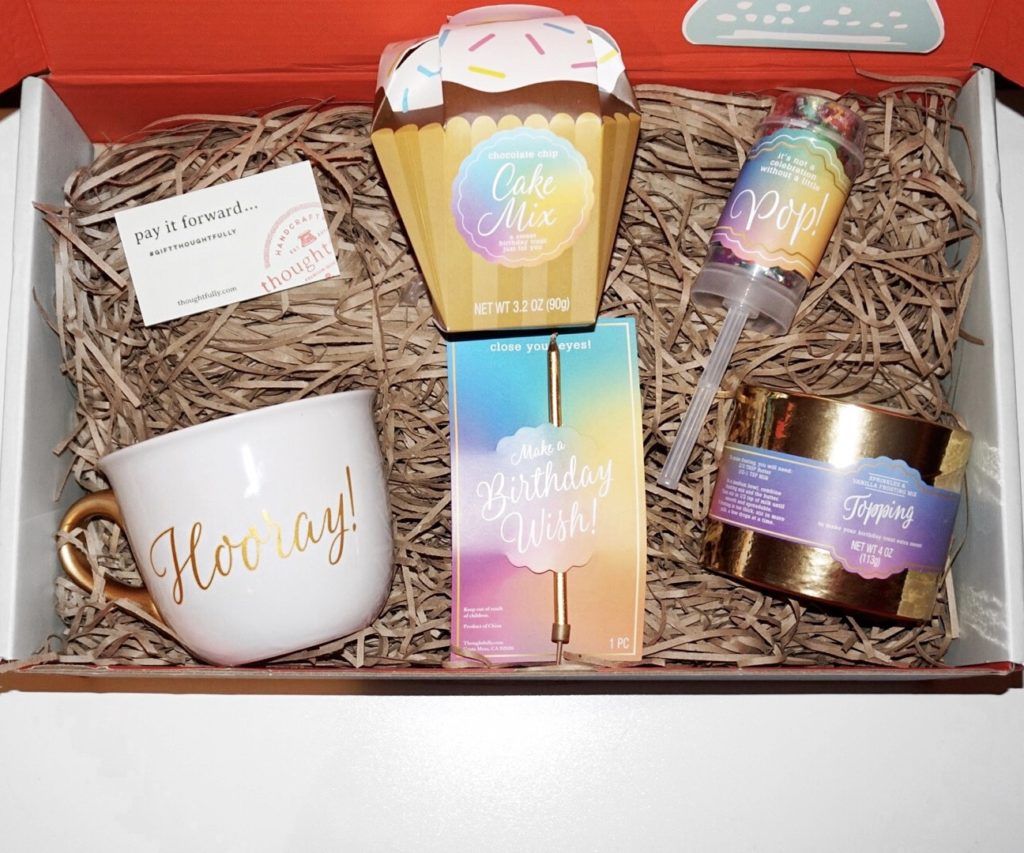 The Birthday Cup Cake Includes:
Cute and microwavable ceramic mug

Birthday candle

Chocolate cake mic with chocolate chips

Sprinkles

Vanilla frosting mix

Confetti party popper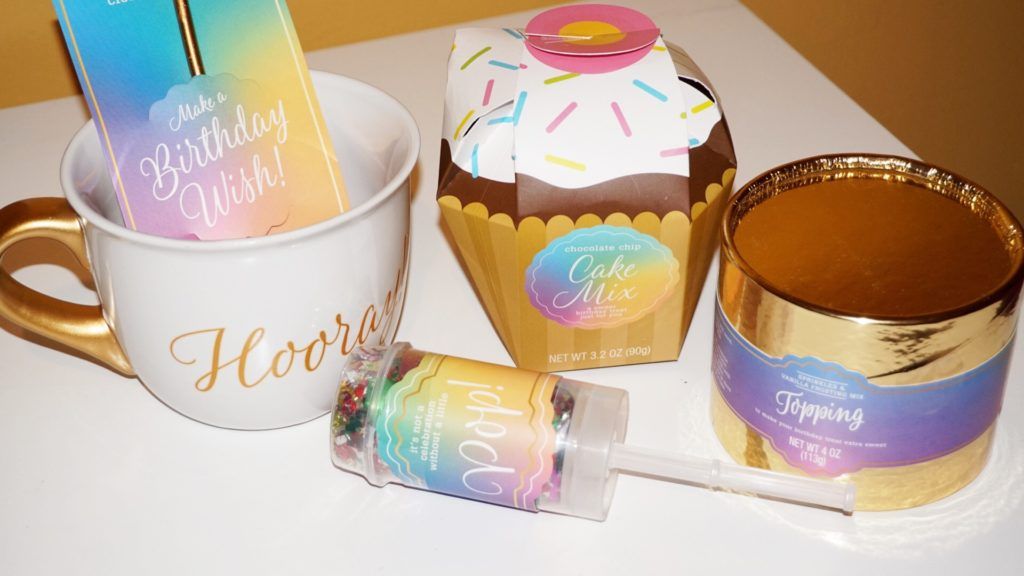 The birthday cake literally cooks in like 2 minutes, so easy and the frosting is a snap to make. All you really need from your kitchen are milk, butter and a bit of oil.
Microwave 2 minutes and BAM! Chocolate Birthday cake for one!
The cake was pretty yummy, extremely sweet, so you must have a real sweet tooth to enjoy. 
I wasn't a fan of the sprinkles but I'm not really a sprinkle person. 
Totally recommend these Thoughtfully boxes for an easy gifting idea. I really want to try their Margarita Twist, I'm a huge Margarita lover.
Thank you to Thoughtfully for allowing me to try these products. All opinions are my own.
xo
Claudia
* Affiliate links have been used in this post.