Super Excited to be celebrating one year of blogging at the end of July. So I wanted to do a Beauty giveaway for all readers and supporters.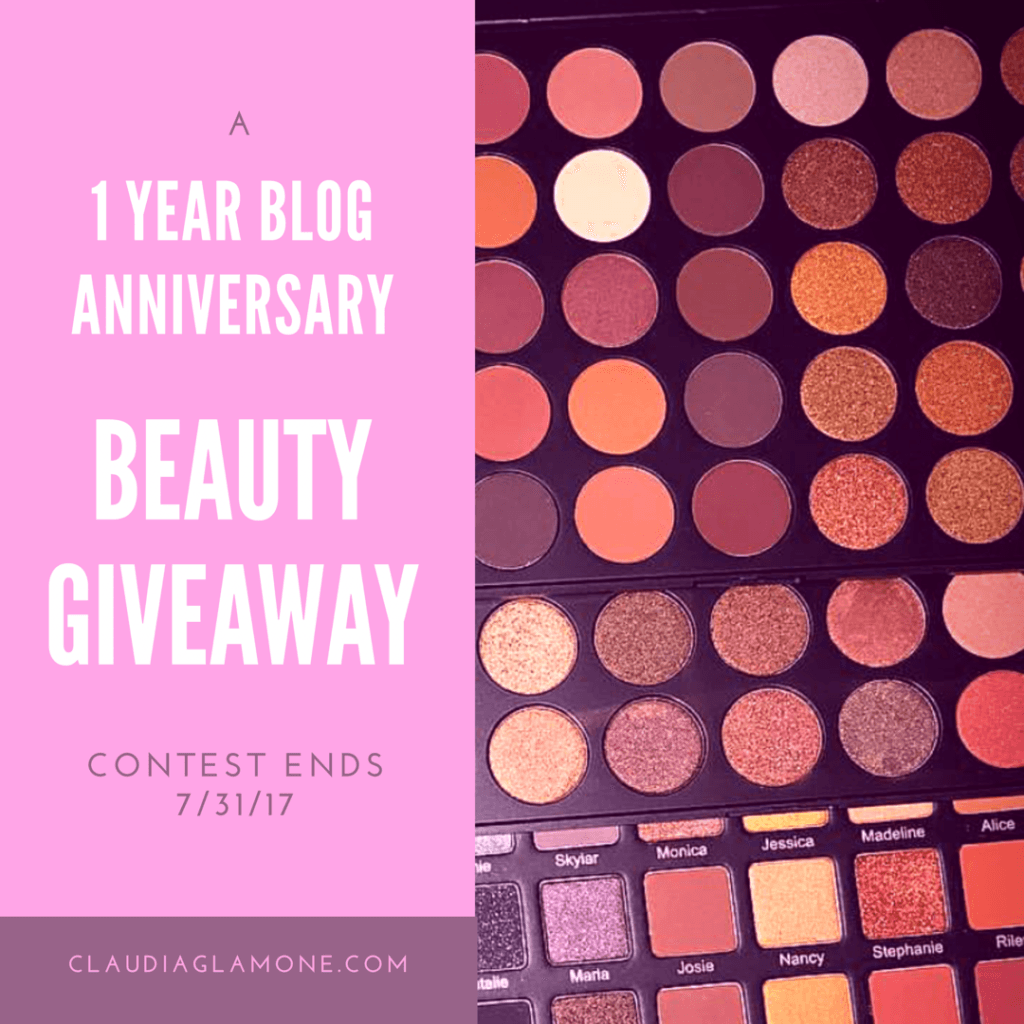 The Giveaway includes some of my Favorite Products:
Morphe Palette
Morphe Brushes
Huda Beauty Palette
Pixi Beauty Products
NYX Liquid Lipsticks
To enter:
Must be following @claudiaglamone on instagram
Must join this blog mailing list 
Must like this post on instagram
EXTRA CREDIT: Repost this instagram post.
Contest ends on 07/31/17 EST. 1 winner
Good Luck 
xo
Claudia
* Affiliate links have been used in this post.