You guys know my love for green smoothies, I'm a fan of anything that contains nutrients and antioxidants. So is only right that I share this Radiant Skin Beauty smoothie recipe.
I recently have been all about green superfood powders. Green Super food powders are a powerful blend of whole foods, fruits , vegetables, grasses, algae, herbs, probiotics and other components which increase energy, promote detoxification and boosts your immune system.
I came across HUM Nutrition and I'm totally obsessed with their Raw Beauty supplement. Like really obsessed. They also carry all types of supplements, everything from collagen to multi-vitamins to super food powders.
HUM Nutrition Raw Beauty Green Superfood Powder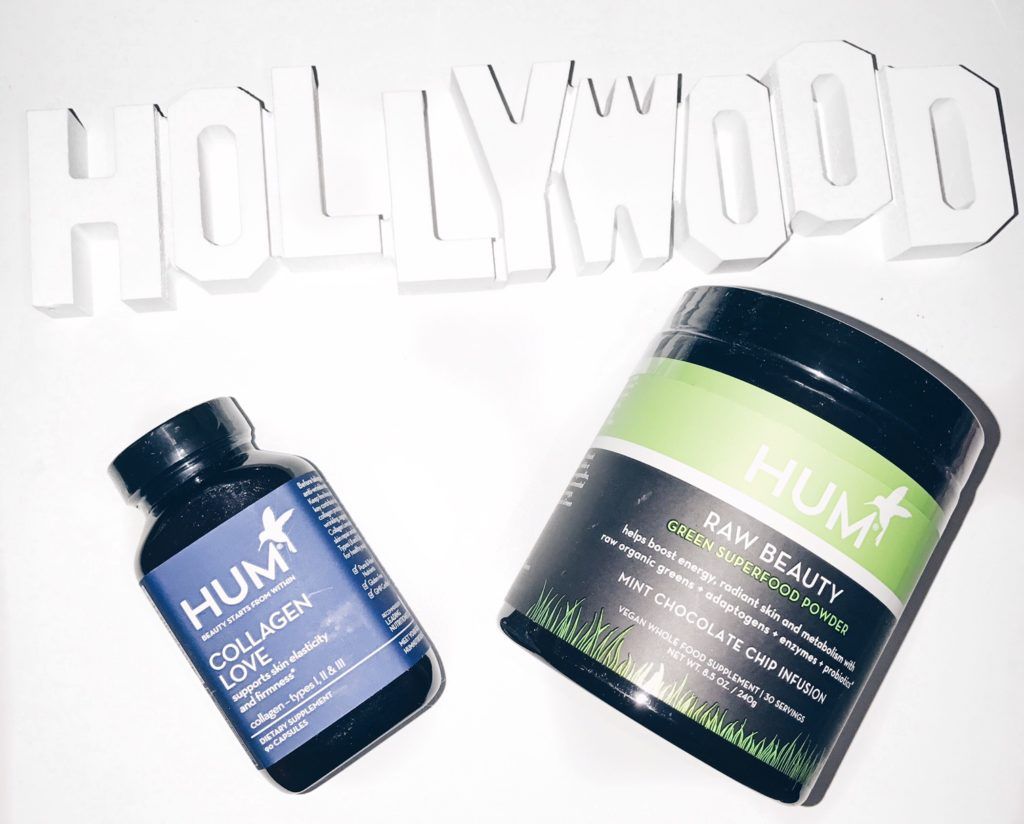 helps boost energy, radiant skin + metabolism.
Daily Raw Greens in a superfood powder
Antioxidants + Adaptogens for energy + Enzymes + Probiotics + Fiber
Only 25 Calories – No Artificial
The ingredients list on HUM Nutrition is awesome. Everything from wheat grass, to broccoli, spinach, kale, acai and more. Check all the superfood ingredients here.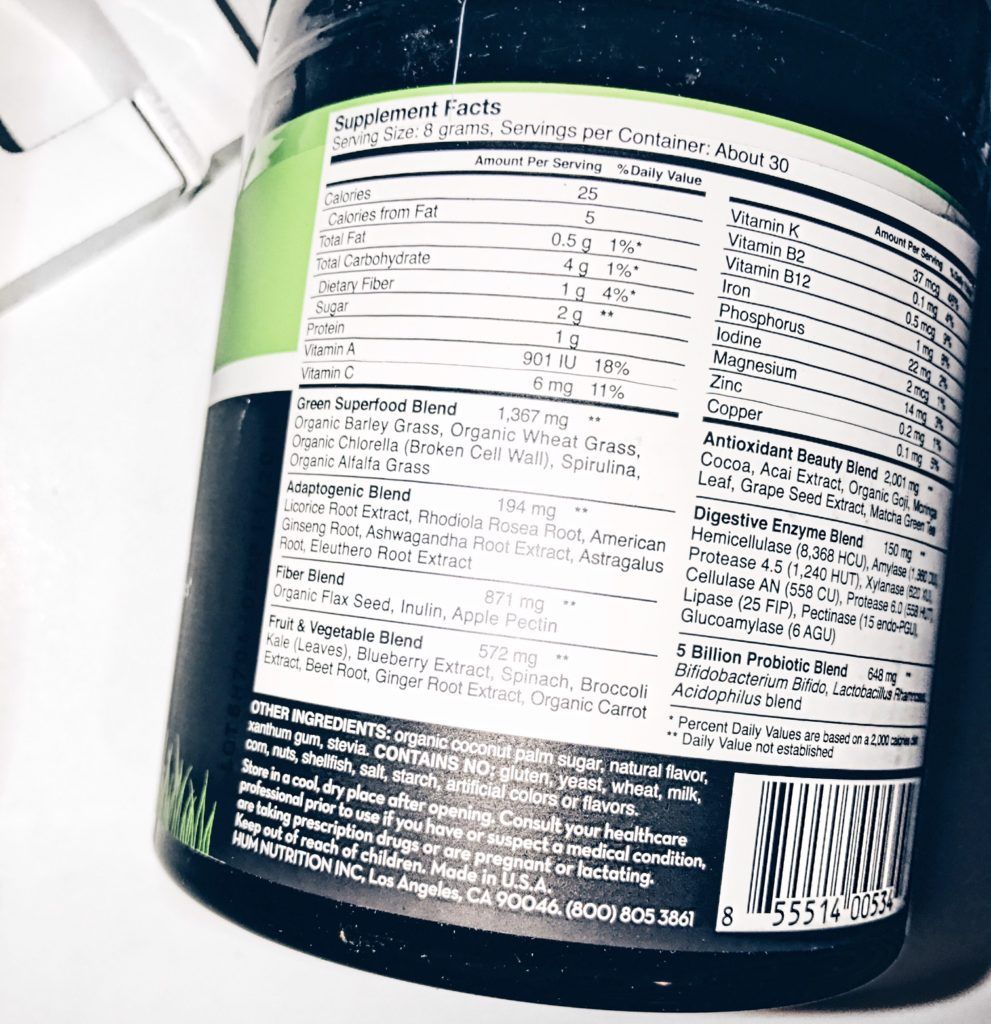 HUM Nutrition Raw Beauty:

"This unique proprietary blend was developed by HUM's leading nutritionists: alkalizing greens, detoxifying and energizing herbs, beauty boosting phytonutrients and digestion supporting fiber, fruits, vegetables, enzymes and probiotics. Raw Organic Green Superfoods (Chlorella, Spirulina, Wheat Grass, Kale) help nourish and cleanse from the inside out, while a combination of adaptogens and antioxidants (Moringa, Ashwagandha, Rhodiola, Organic Blueberries to name a few) help protect against environmental stress factors to support radiant skin. To help boost your energy, metabolism and support your digestion we also added Matcha Green Tea, Organic Flax Seed, digestive enzymes and probiotics."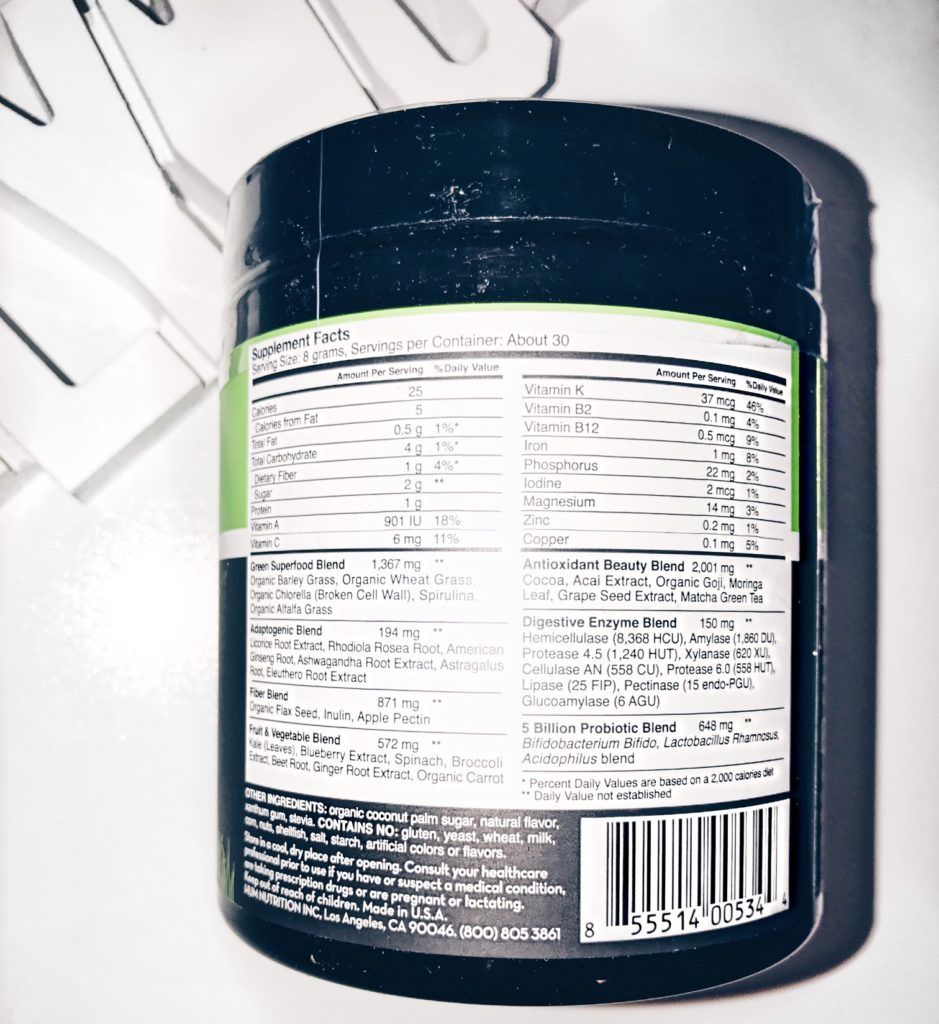 The Radiant Skin Beauty Smoothie:
Ingredients:
1/2 – 1 Scoop HUM Nutrition Beauty Powder
1/2 a Banana
5 small Strawberries
Water or Unsweetened Almond Milk
Ice
1/2 a scoop of your favorite chocolate protein (Optional)
Blend everything together and enjoy.
The taste on the HUM Nutrition Beauty powder is really strong so be aware you might want to add more fruits or water/milk to dilute the taste. For me I sacrifice taste and enjoy this healthy drink because I know if benefiting my skin and body.
The scoop of protein is perfect if you're drinking this post workout.
For more on HUM Nutrition check out their site here.
Thank you HUM Nutrition for allowing me to try this awesome superfood green powder. All opinions are my own.
P.S. I have been taking their Collagen Love supplement daily and I'm in love. I'll be sharing all details and my thoughts on this soon. Stay tuned!
xo
Claudia
I am not a nutritionist so please always check with your doctor before trying out any supplements. Any questions you may have concerning your use of supplements should be directed to your healthcare professional.  The information provided on this site is for informational purposes only and is not intended as a substitute for advice from your physician, dietitian or other health care professional.
Shop the Post:
* Affiliate links have been used in this post.