Here's an easy yet healthy mid-morning snack. I make this peanut butter snack all the time, this is my go to post breakfast (too early for lunch) snack. This snack will give you energy and keep you feeling full until lunch time.
This is also a great pre-workout snack, packed with protein and carbs.
Easy- 3 Ingredients:
1 Banana
1-2 Salt-free rice cakes
1 tbs Natural peanut butter
How to:
Spread the Peanut Butter onto the rice cake. Cut the Bananas into small pieces. Lay them on the rice cake. Enjoy.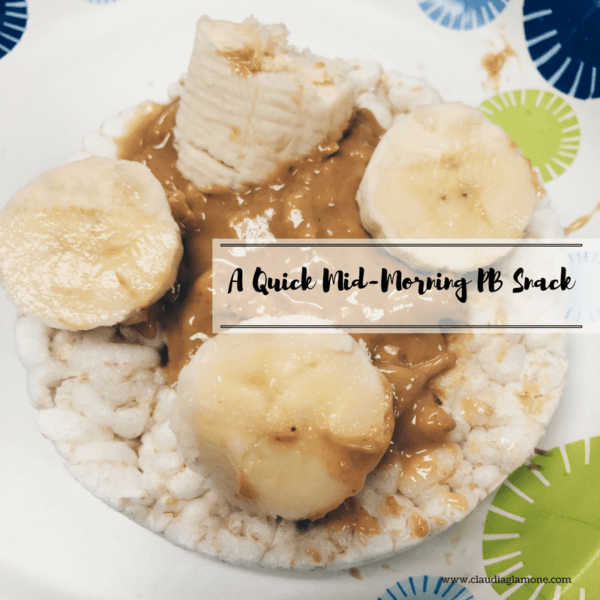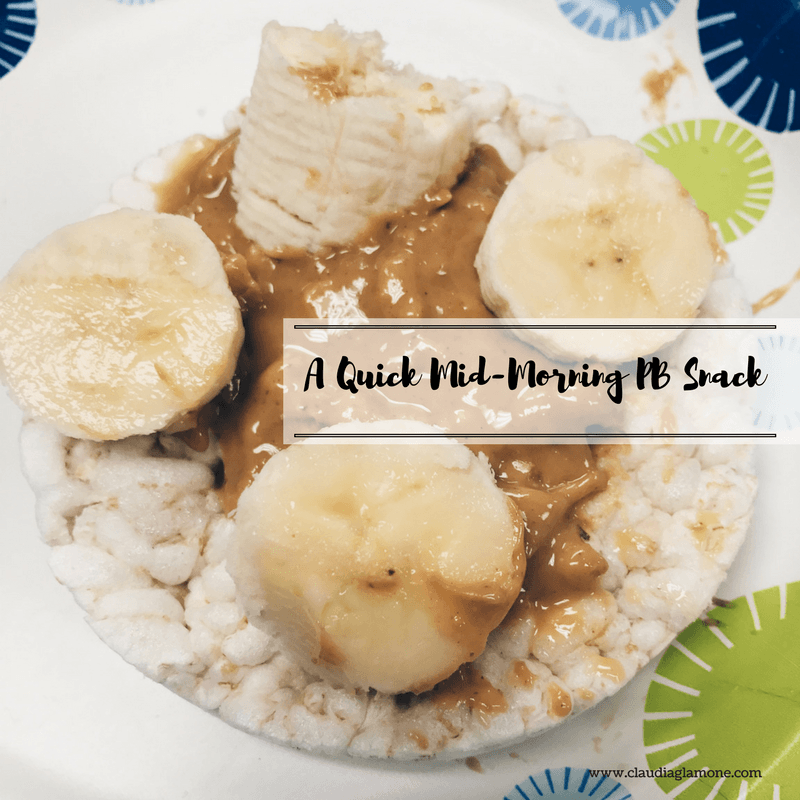 Bananas: Bananas are so good for you. They have vitamin B6 and are a good source of manganese, vitamin C, potassium, dietary fiber, and more. Bananas keep you feeling fuller longer and keep those mid-morning cravings under control.
Rice cakes: Rice cakes make such an easy quick snack. Rice cakes are an easy way to snack, they are lower in carbs and naturally fat-free. I always stick to plain salt free rice cakes with one ingredient 'whole grain brown rice'. 
Peanut butter: Peanut butter has protein and is also a good source of good fat. Always stick to natural peanut butter, look at ingredients and don't buy that stuff with added sugar. Ingredients should literally be 'Dry roasted peanuts' and maybe salt (for taste). My favorite peanut butter is Teddy Super Chunky which has some added salt I prefer for taste.
What are your easy quick snacks?
xo
Claudia
* Affiliate links have been used in this post.