Eyelashes can dramatically enhance a makeup look or they can brighten up a gorgeous bare face. Affordable lashes are hard to find especially since I love wearing eyelashes almost everyday. I appreciate when I can purchase a good quantity of  lashes at a great price. I came across a brand named 'Christina 100% Human Hair' eyelashes which have similar packaging as the 'Red Cherry' eyelashes so I decided to purchase them on Amazon. I ordered the 'WSP', these lashes were amazing quality and I was able to reuse them after proper cleaning. The lashes that work best for my everyday use and lifestyle are long wispies (WSP), these lashes look natural but with a flair and a lot of drama. These can be worn to work, out shopping or for date night. Stack two lashes to create a more dramatic look, this will allow you to use these same (WSP) lashes at day or night.
 Eyelashes for Everyday Use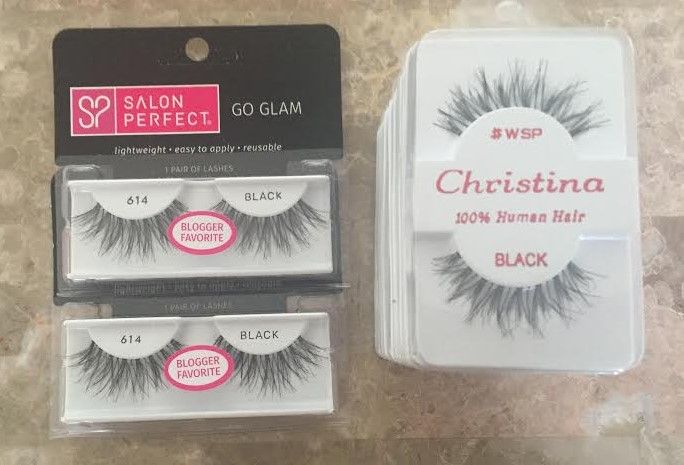 Amazon.com
Christina 100% Human Hair:
WSP (Really Long)
Other Options in Christina:
DW (Shorter than WSP)
#43 (Thicker & darker, shorter)
Walmart
Salon Perfect:
Go glam 614 (Really long)
Lash Glue
Ardell: 
LashGrip Strip Adhesive
Disclaimer: This is an honest review of my personal experiences using the above products.
* Affiliate links have been used in this post.