Let's get serious ladies, makeup can get expensive, especially when buying high end brands. Sometimes is good to just mix some high and low items in order to change things up. Foundations are so tricky though, once you go high end you fear going back to drugstore brands. Especially since you can't fix a bad looking foundation. It can make or break your look.
I currently switch up my foundations depending on my mood, the look, or if is night/day or depending on how long I want my foundation to last. I stick with matte foundations, which work better for my combination/oily skin. My t-zone can get really shinny so I always set my foundation. Below are some of the best drugstore foundations on the market for under $15.
Revlon ColorStay Foundation ($10 – $13)
This foundation is a matte finish foundation. It comes in 2 formulas one for oily skin and one for combination skin/oily skin. I stick to the combination/oily because my skin is not too oily and not too dry. I like this foundation is great for everyday use, it goes on smoothly and it dries very matte. Is important to shake the bottle well before applying it. Using a primer will definitely improve the final look and make it last all day. I do not recommend this foundation for very very dry skin since it has a very matte finish. Is important to find the closest color to your skin. They have a nice variety of shades available.
"America's #1 foundation*, now with a mess-free pump and SPF protection. In 35 shades for every skin tone and type. Flawless, matte coverage that lasts up to 24 hours. Comfortable, lightweight formula specifically made for combination or oily skin to control oil absorption and shine." – Revlon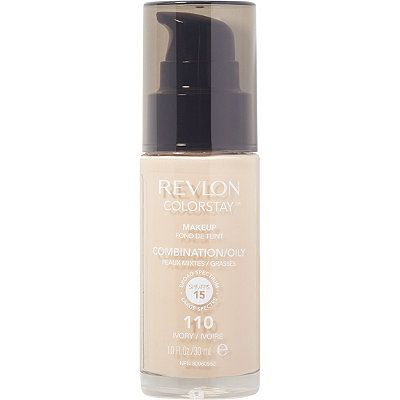 L'Oreal True Match ($9)
I used this foundation all throughout my college years. Before switching to the high-end foundations I use now, this was my go to. The foundation blends in really well and the range of colors is great for different skin tones. This is not a full coverage foundation, so you do need to layer this product to even get close to  a semi-full coverage look. It is also not a matte foundation so the end result will be a bit more of a dewy look.
"Matches skin tone and texture. Non-Cakey. Oil-free.With patented color technology, True Match™ Makeup precisely matches your skin's tone and texture and coordinates perfectly with True Match™ Powder, Blush, and Concealer. Formulated with Precise Match™ Technology so you can control coverage and fine-tune it. Ultra-pure formula contains no oils, fragrances, or pore-clogging fillers, so all you see is beautiful, radiant, flawless skin. With Vitamins A and C, wheat germ and grape fruit extract to keep your skin nourished, protected and healthy." – L'oreal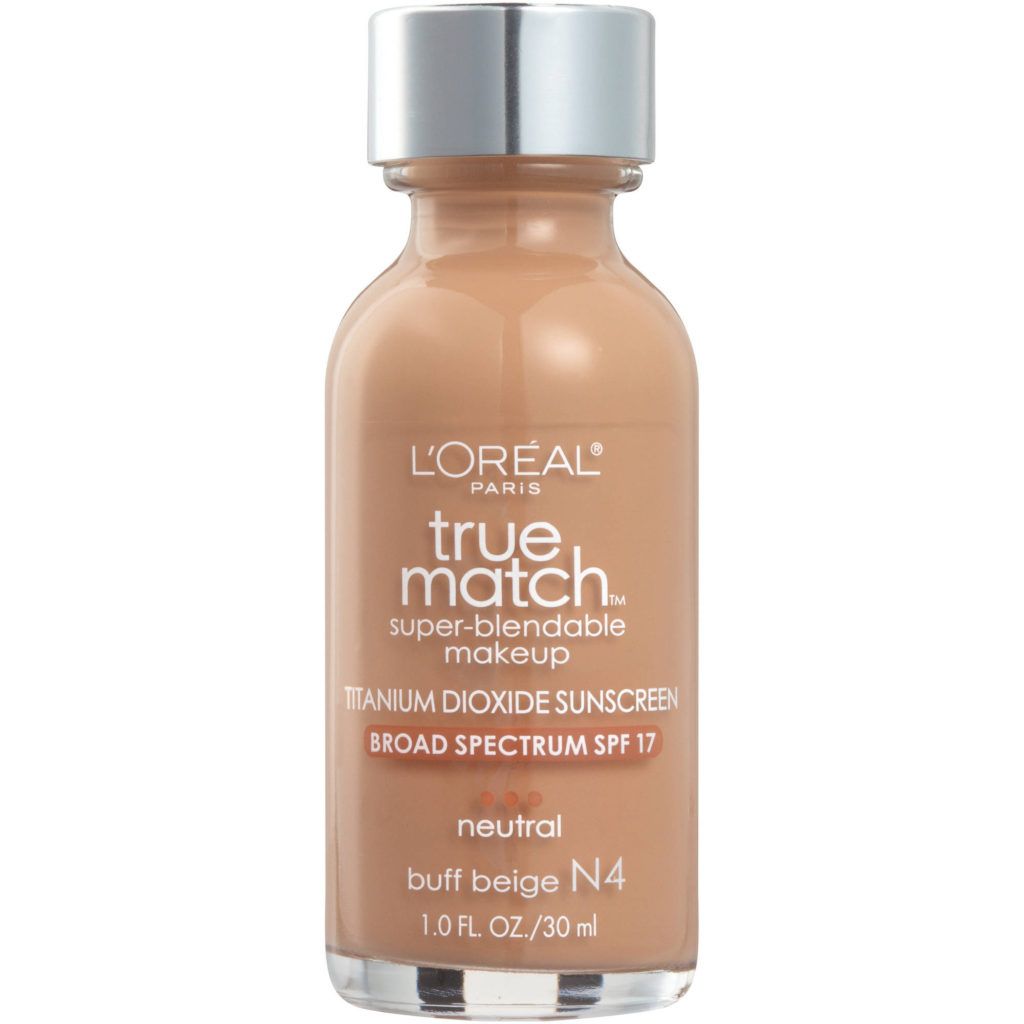 L'Oreal Pro Matte Infallible Foundation ($12.99)
This foundation is an amazing full coverage demi- matte foundation. It really last long and provides a nice matte finish. This foundation is meant for all skin types, but if you have really dry skin you might have a hard time with this foundation. Is important to work fast when blending in to avoid patches. This is a great matte foundation but there is a small range of colors so I wish they would put out more colors. (Look out for sales; Walgreens, target and Walmart are always having this product at a special price)
"Up to 24hr matte without the flat. Air-light texture, Demi-matte finish. The pro look of longwear. Achieve a matte finish that won't fall flat with this air-light, longwearing liquid formula. Lightweight and creamy, foundation goes on smooth with a demi-matte finish that lasts up to 24 hours—hiding imperfections for a smooth, clear complexion." – L'oreal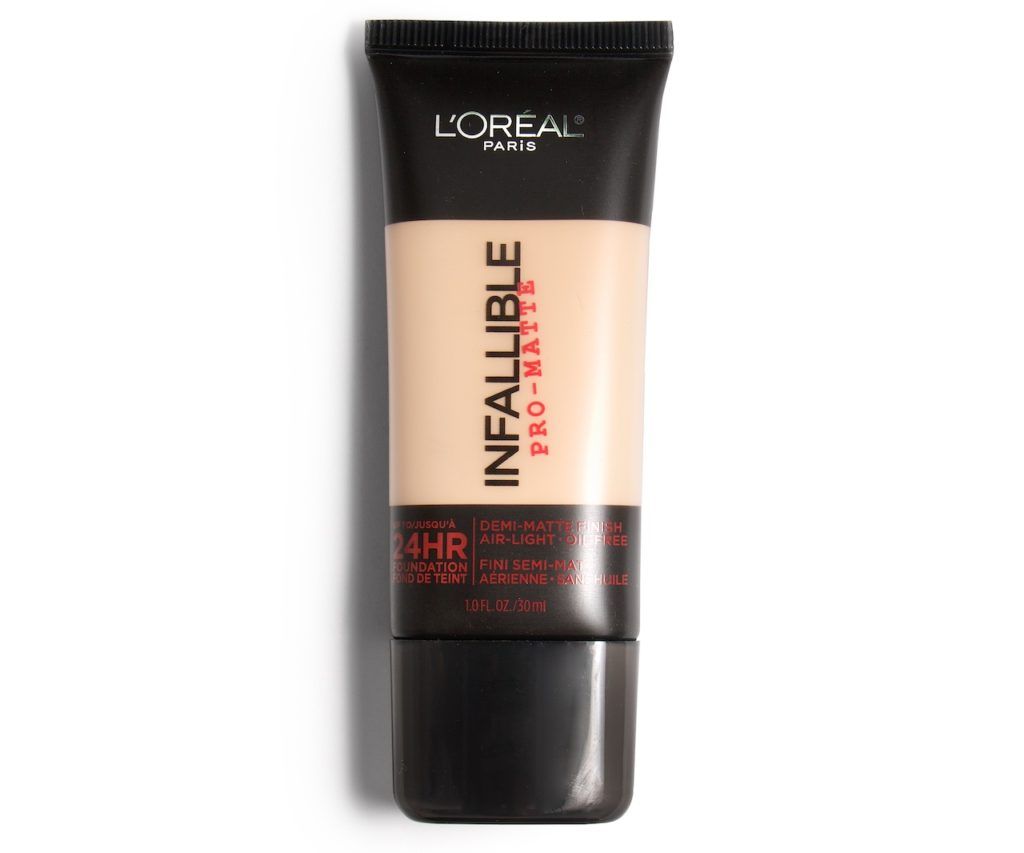 Maybelline Matte + Poreless Foundation ($7.99)  
This poreless foundation is a light to medium coverage foundation. It blends very well and goes on smoothly. It's important to get as close as you can to your skin color when selecting this foundation as it can appear cakey if you are using the incorrect color. The bottle makes it difficult  to pour since there is no pump. The matte finish feels more natural then your normal matte foundations. It feels very light weight and comfortable to wear.
"Fit Me® Matte + Poreless Foundation face makeup. Mattifies and refines pores and leaves a natural, seamless finish.  Ideal for normal to oily skin, our exclusive formula with micro-powders controls shine and blurs pores. Leaves a natural, seamless finish. Dermatologist tested. Allergy tested. Non-comedogenic." – Maybelline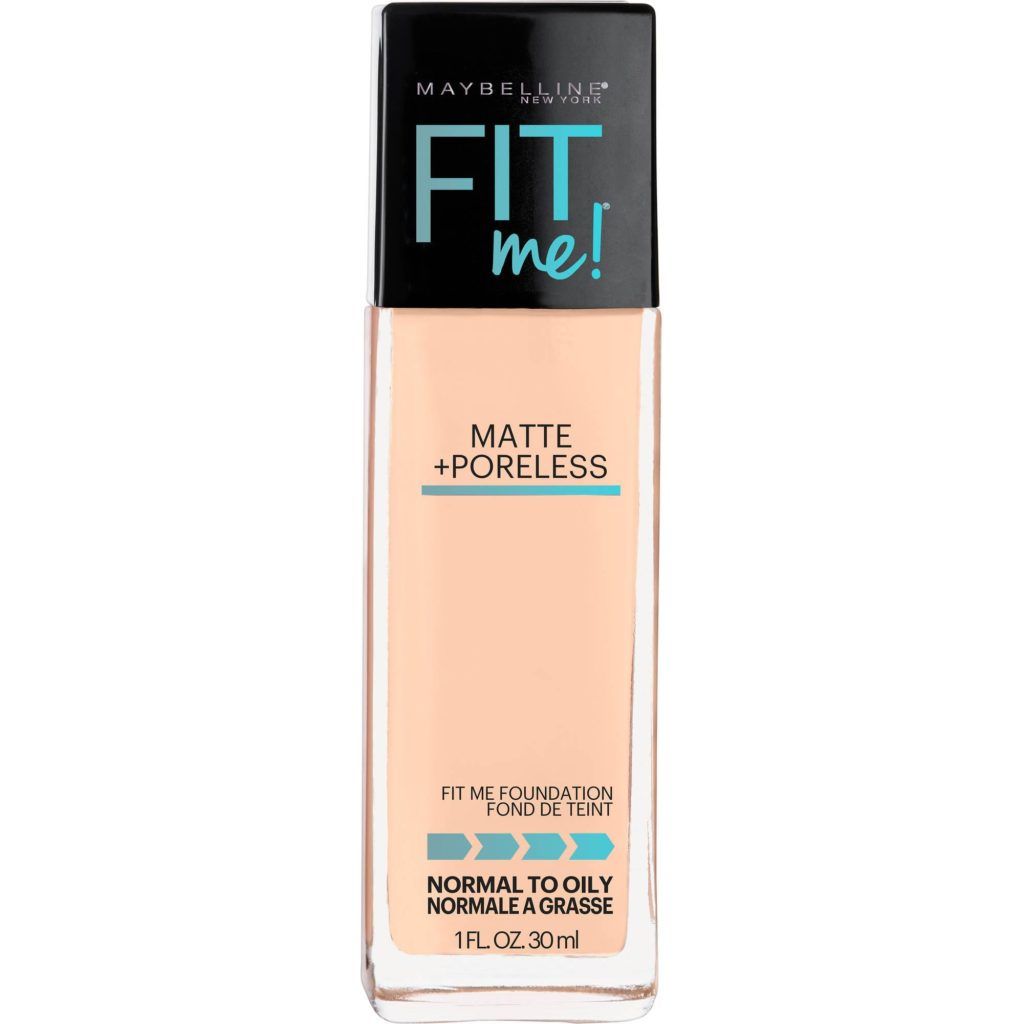 L'Oreal Pro Glow Foundation ($12.99)
This foundation has a radiant finish and it last long on the skin. Ii is medium coverage and very buildable. This foundation feels really light-weight and goes on smoothly, it is definitely less matte then the 'Pro-Matte'. If your skin is on the drier side but you still want a bit of a matte finish this foundation will work way better then the pro-matte. I am not too happy with the color range, there's a lack of deeper shades. The shades range a little bit into the pink side, so if you have a warmer complexion you will have to play around with mixing some colors. You can always warm it up with bronzer, just don't overload. The finish on this foundation is meant to be more glowing/dewy.
"The New Pro-Look of Longwear. It's Pro With an All-Day Glow. Up to 24HR Foundation. Discover the new pro finish of longwear: up to 24 hour wear with a hydrating glow. Lightweight and creamy, this long lasting foundation goes on smooth with a glow finish that lasts. With medium coverage, it instantly hides imperfections for a clear complexion. The hydrating foundation with SPF is ideal for normal to dry skin." – L'oreal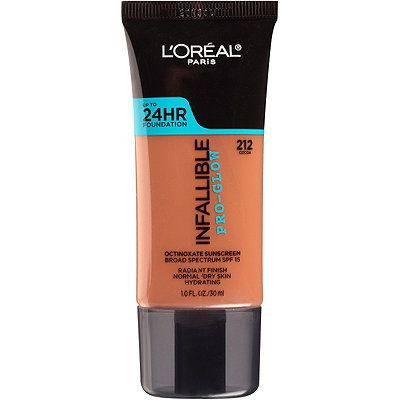 I hope this review helps you ladies find a great quality, drugstore foundation for everyday use. 
Looking for the best eyeshadow palette check it out here.
Have any favorite foundations, please share it with us?
* Affiliate links have been used in this post.